On this page we provide a list of links, tools and general resources to improve your career as an IT professional and assist you searching for IT jobs in Nashville!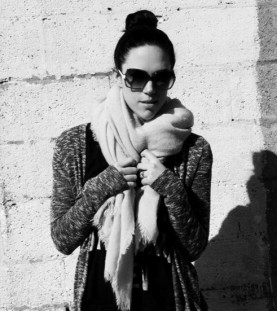 Need wardrobe help? Not sure if the suit or attire you own is helping you get the IT job you want? Amanda Hajduk can help.
I selected Amanda to work as a partner to Dickson Resources. We have discussed at length the kind of help IT candidates need when it comes to interview fashion and daily work apparel. Amanda understands that the IT world is different. Amanda won't dress you for a job at an Accounting firm, unless it's a job at an Accounting firm. Amanda will work with you to find something you feel comfortable in and that lands you the job, while at the same time working with your budget.
Amanda has 3 different levels of Style Engagement and Dickson Resources has secured special pricing with her:
Level 1 – Amanda shops for you online at reputable stores and selects attire you will receive in the mail. Amanda meets you briefly to see your look and give you the yes or no and helps further if it is a no.
Level 2 – Set an appointment with Amanda to go to one store coming out with at least one solid interview look tailored for you and your budget.
Level 3 – Amanda inventories your closet, assesses not only your interview looks but also your daily work attire. Depending on budget and time she will build you a professional wardrobe.
If you need help with interview attire or daily work clothes (traditional and casual) contact Amanda Hajduk for some style consulting..
These community events are the best places to network, learn more about technology and meet others who are hiring. Job openings are often discussed at these meetings. The groups welcome new attendees and the atmosphere is always laid back and friendly. If you attend a group not listed here feel free to contact us to add the group to the list.